Welcome to Holiday Inn Express and Suites
Enjoy a comfortable stay at the Holiday Inn Express Hotel & Suites in McPherson, Kansas. Our hotel is only a short drive from Wichita and the Wichita Airport. You are sure to enjoy all the comfortable amenities that we have to offer, as well as our convenient location.

Your family will love our McPherson hotel, located at the intersection of I-135 and Hwy 56, because of its close proximity to several attractions in this charming area. McPherson attractions include the McPherson Water Park, Turkey Creek Golf Course and the McPherson Opera House. The Maxwell Wildlife Refuge and the McPherson Valley Wetlands are also nearby.

Make traveling on business enjoyable by staying at our peaceful accommodations in McPherson, Kansas. Our hotel is located in a quiet, rural area that is only about 45 minutes from the Wichita Airport. We also provide a meeting room, as well as a Business Center with a fax machine, a printer/copier and a public computer for your business needs. All our rooms and public areas are equipped with free high-speed Internet access.

While you visit McPherson, Kansas, take advantage of our choice hotel amenities, which include a Fitness Center, a heated, indoor swimming pool and a complimentary hot breakfast bar. Make your reservations now, and enjoy our great McPherson hotel deals and rates.

The Holiday Inn Express Hotel and Suites of McPherson Kansas is located just north of Wichita on Interstate 135 at exit number 60. Located in one of the nations most breathtaking scenic regions you will be welcomed by small town hospitality and charm allowing you to do what you deserve. Relax!
Events
9 30
Feast on the Fe
9 30
2016 Muleskinnner Scholarship Golf Tournament
10 1
Fe for a Cure 5K
10 1
Salina Journal Garage Sale Flea Market
10 1
Blessing of the Animals
10 1
11th Annual Salina Guns Hoses Football
10 2
Sports Car Club of America Salina Region Octoberfast 27
10 2
Salina Symphony All Things Romantic
10 6
First Thursday Art Rush
10 6
Make Munch & Mingle
10 6
Performance Get the Led Out in Concert
10 7
Salina Senior Prom
10 8
Pumpkin PaZOOla
10 8
Browynn Birdsong Memorial 7 3 Coed Softball Tournament
10 8
Central Kansas Heritage Days
10 8
Performance James and the Giant Peach
10 8
Blue Barn Door Outdoor Market
10 8
Brown Mackie College Commencement
10 11
Preserving Digital Memories
10 13
Civic Lunch Lecture
10 13
Performance Aaron Watson in Concert
10 13
Women of Achievement Awards Luncheon
10 13
Performance I Hate Hamlet by Paul Rudnick
10 14
Performance God of Carnage
10 14
Salina Soccer Club Challenger Midwest Kansas Cup
10 15
Blackberry Smoke in Concert Like An Arrow Tour
10 17
Dale Carnegie Course 8 Weeks
10 19
Pumpkin Fest
10 20
KSALs 2016 TASTE OF HOME COOKING SCHOOL
10 20
Make Munch Mingle
10 21
Performance God of Carnage
10 21
19th Annual Blues Masters at the Crossroads
10 22
Halloween Spooktacular
10 22
Fur Fun Day in the Park
10 26
Spooky Trail Walk
10 26
Social Media Marketing Gaining Customers through Social Media
10 28
KSHSAA 4A Div I & II State Volleyball Tournaments
1028
Halloween Bash
10 28
Performance God of Carnage
10 29
Performance CELTIC THUNDER Brings LEGACY to North America
10 29
21st Annual Monster Mash Mens and Coed Softball Tournaments
10 29
Zombie Pub Crawl
10 30
We Wrestling Haunted Havoc
10 30
Ghost Town Tour
10 30
Performance David Sedaris Humor Writer
---
Hotel Features
Free WiFi
Free Hot Breakfast Buffet
Complimentary Parking
Indoor Heated Pool and Spa
Business Center
Modern Fitness Center
Cable TV with Premium Channels
Fridge and Microwave
Hair Dryer and Coffee Maker
Flat Screen TVs
Family Suites available
NO Pets Allowed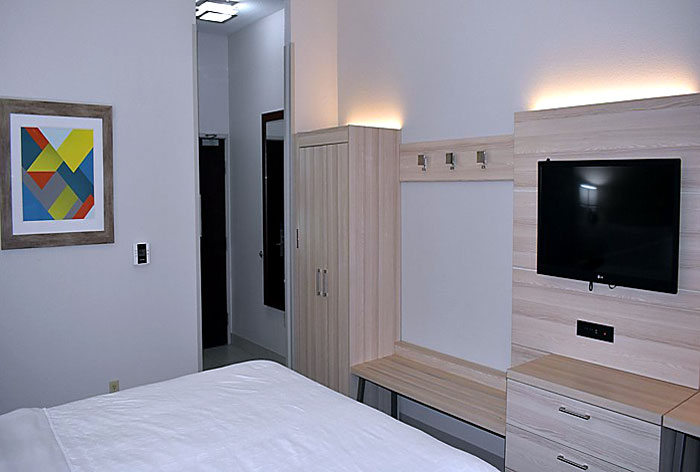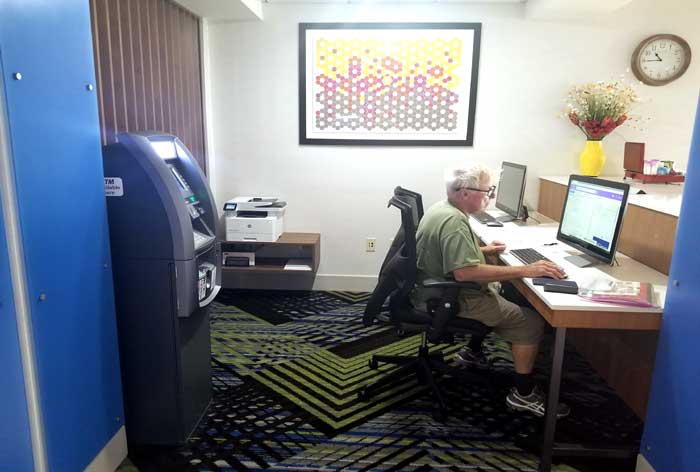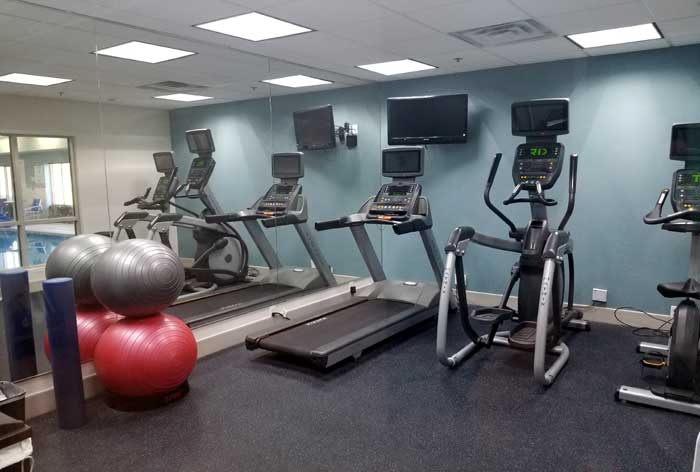 Activities : Brilliant auburn leaves, a blanket of sparkling snow, velvet purple crocuses, the warm summer breeze. There's nothing better than the changing of the seasons in McPherson. Our prairie land treasures provide a refreshing welcome to a community where outdoor adventure flourishes. Spend an afternoon discovering flowers, native grasses, birds and more at the Maxwell Wildlife Refuge or at the McPherson Valley Wetlands.
Airport : Dwight D Eisenhower Airport Dwight D. Eisenhower National Airport is a commercial airport in Wichita, Kansas, United States. The airport is located approximately 7 miles west of downtown Wichita. It is the largest and busiest airport in the state of Kansas.
Attractions : Hometown pride abounds in McPherson and is driven by individuals who are passionate about telling the community's story through attractions, entertainment and small-town hospitality. All Schools Day celebrates more than 100 years of education in McPherson County. The McPherson Museum highlights many "firsts" including the creation of the first synthetic diamond. The McPherson Opera House offers a historical venue for modern performances. The McPherson Festival of Cultures celebrates diversity. The benefits of McPherson's progressive nature is visitors feel called to stay and discover more. Some even choose to call McPherson their home.
Business :McPherson Convention & Visitors Bureau (CVB) Email CVB 1111 E. Kansas McPherson , KS 67460 Phone: 620.241.3340 Directory Conventions McPherson is the ideal location for meetings, conventions, family reunions or sports tournaments. Located less than four hours from every town in Kansas, McPherson's central location is especially convenient for statewide meetings. The McPherson Convention and Visitors Bureau is available to assist with convention planning. Customized itineraries are based on group needs, allotted time and availability of local facilities and personnel.
Casinos : Prairie Band Casino & Resort 12305 150th Rd, Mayetta, KS 66509 Phone: (785) 966-7777 This casino hotel and entertainment complex is on the Potawatomi Indian Reservation, 1.7 miles from the Thunder Hill Speedway.
Modern rooms feature flat-screen TVs and walk-in showers with rainfall showerheads. Courtyard rooms have balconies or prairie views, and 2-room suites have 52-inch flat-screen TVs, pull-out sofas, tables and chairs, wet bars and Jacuzzi tubs.
Dining : McPherson restaurants can meet your dining needs no matter if you need to feed a hungry crowd, entertain out-or-town guests or relax with friends. Be sure to check our hometown originals! You won't be disappointed with daily specials at the Main Street Deli, friendly service at Neighbor's Cafe or craft beers at Marigolds Market and Bar.
Downtown :McPherson Main Street Ann Engel, Executive Director 306 N. Main McPherson, KS 67406 620-241-7430 mainst@mcphersonks.org McPherson Main Street provides an array of activities to promote Downtown McPherson. Discover new treasures when shopping during The Main Event on the first Thursday of every month. A ttend everyone's favorite fall event, Burnin' Down Main, featuring a public tasting of soups, chilis and desserts. Children will find the perfect holiday gift for mom or dad while shopping at Mini Main Street. No matter what the occasion, McPherson Main Street strives to empower small independently owned businesses in the downtown district while providing entertaining shopping opportunities for all.
Golf : Turkey Creek Golf Course 1000 Fox Run Rd, McPherson, KS 67460 Phone: (620) 241-8530 Welcome to Turkey Creek Golf Course Built in 1990, Turkey Creek Golf Course is an 18-hole facility with gorgeous bluegrass fairways and bent grass greens. There are 4 sets of tees ranging from 4597 yards to over 6300 yards with a par of 70. Native grass areas on numerous holes add to the beauty of the well-manicured course. There is also a 300+ yard driving range, which has natural grass tees and a full length hitting mat that is used during inclement weather conditions.
Government : McPherson County Government Administration 400 E Kansas Avenue P.O. Box 1008 McPherson , KS 67460 Directions Phone: 620-245-2535 Fax: 620-245-2549 Directory
Hospitals :McPherson Hospital 1000 Hospital Dr, McPherson, KS 67460 Phone: (620) 241-2250
Shopping : Discover the perfect blend of modern amenities and old-fashioned charm while strolling along historical Main Street. Storefronts offer enticing displays of dishwater, books, formal wear, antiques and more.
University : McPherson College 1600 E. Euclid, McPherson, KS 67460 | 800-365-7402 We are a liberal arts community producing leaders, creative thinkers and entrepreneurs of the future. Through service, internships, international travel, interdisciplinary studies and athletics, our students experience a unique educational setting unlike any other.
Holiday Inn Express and Suites Wichita Airport Mcpherson Kansas KS Hotels Lodging Accommodations Budget Affordable Motels Cheap Vacation Packages Specials Pet Friendly Weddings Business Travelers Business Meetings Extended Stay